Welcome to my blog! This is the first year I am participating in the Ultimate Blog Party with my craft/hobby blog. So pull up a chair, grab a cup of coffee/tea/cocoa, help yourself to a cupcake ~ they are oh so tasty!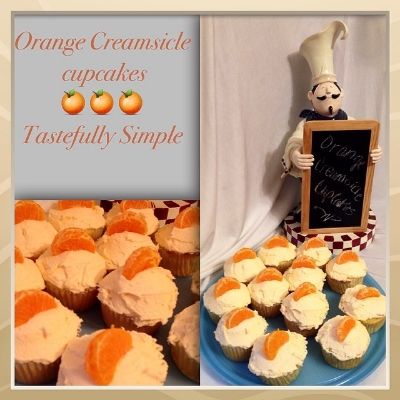 Let me introduce myself…. I'm Jodi ~a wife, mom, friend, baker, knitter/crocheter and a Tastefully Simple consultant. I mostly post little snibbits of all the fun items I crochet and or knit, throw in a recipe or two with a few random posts/reviews. I am looking forward to blogging more and having some giveaways in the near future!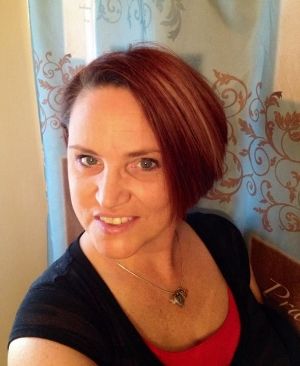 Thanks for stopping by!

Just a few things I have been making over the last few weeks.
A monkey outfit for a friend's new baby: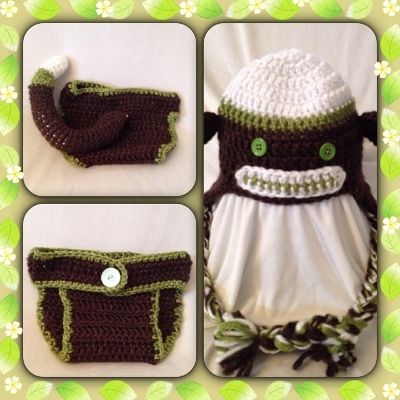 An Easter Bunny hat/diaper cover ~ that will be perfect for a Easter photo shoot, if any photographers out there need… hint hint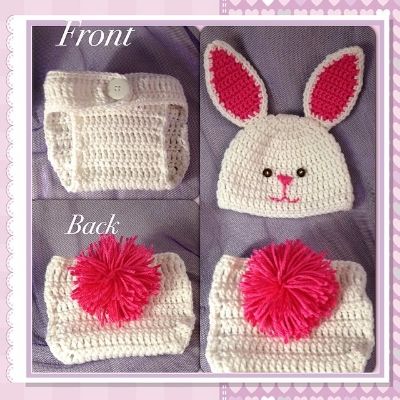 Bumble Bee baby blanket for my friend Jennifer ~ so love how this turned out.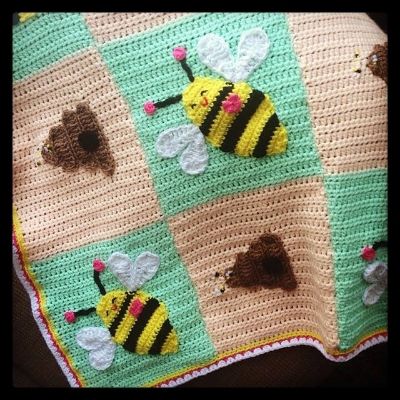 Frog camera buddy, had fun at a mini photo shoot with it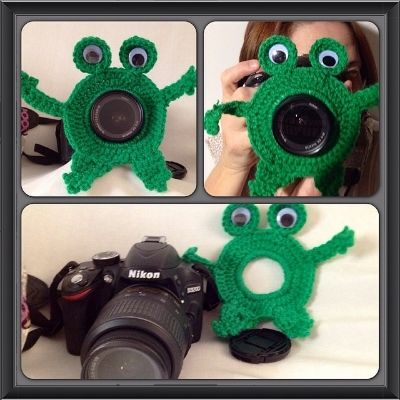 He's just like a little kid when the big Christmas catalog comes out. My hubby that is; he is drooling and really wants this: mxr super badass distortion pedal. My answer is "No" until he admits that yes, he can play well. I am tired of all of his negative comments, but then starts in with how he wants this and that item. Or, if he sells off some of the multiply amps, then possibly he can buy this pedal. We shall see!
This is what's for dinner tonight… baked pork chops, scalloped potatoes, corn and rolls
6 pork chops
1 teaspoon garlic powder
1 teaspoon seasoning salt
2 egg, beaten
1/4 cup all-purpose flour
2 cups Italian-style seasoned bread crumbs
4 tablespoons olive oil
1 (10.75 ounce) can condensed cream of mushroom soup
1/2 cup milk
1/3 cup white wine
Directions
Preheat oven to 350 degrees F (175 degrees C).
Rinse pork chops, pat dry, and season with garlic powder and seasoning salt to taste. Place the beaten eggs in a small bowl. Dredge the pork chops lightly in flour, dip in the egg, and coat liberally with bread crumbs.
Heat the oil in a medium skillet over medium-high heat. Fry the pork chops 5 minutes per side, or until the breading appears well browned. Transfer the chops to a 9×13 inch baking dish, and cover with foil.
Bake in the preheated oven for 1 hour. While baking, combine the cream of mushroom soup, milk and white wine in a medium bowl. After the pork chops have baked for an hour, cover them with the soup mixture. Replace foil, and bake for another 30 minutes.
Where does one look for the best berringer monitors? This I believe will be the next thing the hubby will look for after he finishes the guitar and amp he is wanting to build. Yes, he has the bug to build again, why I have no clue, as he will just put himself down, but whatever!
I say we should put all building items aside and concentrate on cleaning the basement and keeping it clean. I wish he would have the same mentality as I, clean as you go, then you won't have the mess to deal with for months upon months! I so dislike how the basement looks, but its not my area, so I just deal with it.