Socks completed
I finished my second pair of socks!! I love how they turned out!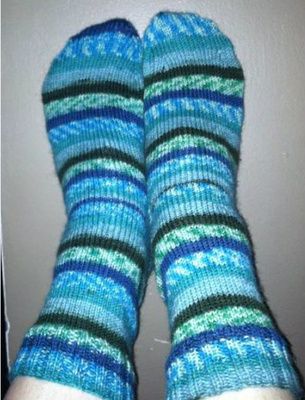 I love how the yarn has its own pattern design in it to create a great look. I have a friend at work that now wants a pair of gloves with this yarn. I have to see if I can actually use it in the pattern for the gloves I make. I may have to double up on it, to give it some thickness. Hopefully it won't cause any apidextra side effects!
I am starting a third pair of socks for a friend, then it will be onto a couple of beard hats. Hopefully this will be the start of the business taking off! Once I finish these orders up, I will try and make a few little things to have on hand, to start building up some finished supplies.

One Response to Socks completed