On the needles right now
My knitting project at the moment. I am trying to finish up this pair of socks, so I can tackle the next pair, then onto a couple of beard hats.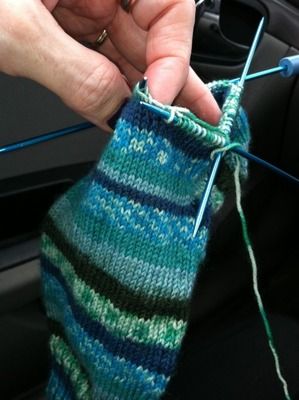 I am hoping to finish up the hats rather quickly, as I want to get them shipped off, as the money from them will go right into my "Girls Only Chicago" weekend fund!
One Response to On the needles right now