I really dislike when the game my hubby plays on the desk top freezes up the computer. I thought for sure ours was toast last night! I just wanted to sit down and check out a few things, but no, absolutely nothing would work. I think its time we sent it in to get a pc tune up! So off to the laptop I went last night! I was trying to avoid getting on it, as it was so very hot/muggy in the house, and having that on my lap was the last thing on my mind! Time to get the window units put in!
I have been craving sweets something fierce! Of course it has to be the week that I restart up my diet! But doesn't this look oh so yummy! I may have to make it on my "cheat" day!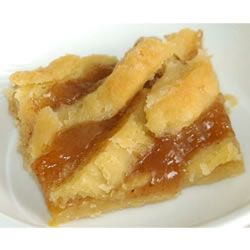 Directions
1. In a medium bowl, sift together the flour, 3 tablespoons sugar, and salt. Work in the shortening with a pastry blender until the mixture resembles coarse crumbs. In a small bowl, whisk together the egg and cold water. Sprinkle over flour mixture, and work with hands to form dough into a ball. Chill 30 minutes.
2. Preheat oven to 350 degrees F (175 degrees C). Roll out half of dough to 1/8 inch thickness. Place in a 9×13 inch baking dish, covering bottom and halfway up sides. Bake for 20 minutes, or until golden brown.
3. In a large saucepan, mix the peaches, lemon juice, and orange juice. Add 1/2 cup butter, and cook over medium-low heat until butter is melted. In a mixing bowl, stir together 2 cups sugar, nutmeg, cinnamon, and cornstarch; mix into peach mixture. Remove from heat, and pour into baked crust.
4. Roll remaining dough to a thickness of 1/4 inch. Cut into half-inch-wide strips. Weave strips into a lattice over peaches. Sprinkle with 1 tablespoon sugar, and drizzle with 1 tablespoon melted butter.
5. Bake in preheated oven for 35 to 40 minutes, or until top crust is golden brown.
What did I think, you might ask? I thought my hubby was done with the guitar. Unfortunately I found him down in the basement the other night, tinkering around with it. He found a few scratches in it, and sanding and buffing he went. Oy Vey! So its back to the bar clamps holding it is.
I wanted the whole month of May to be dedicated to working on the house, getting it ready for the graduation open house, and putting the house on the market! We have less than three weeks, and we haven't even begun! I still need to plan the menu and get all of the graduation supplies. Its going to be down to the last possible second yet again for me in my planning!
My niece have fun picking out different patters for some outfits for her American Girl doll a few months back. It took me a while to get started on them, but I got a few done for her birthday, and have been busy getting the rest of them done for her. They turned out really cute! I am going to make some more in other colors and get them on my Etsy shop! I need to get this hobby/passion of mine up and running, if I ever want to convince my hubby to let me quit working full time!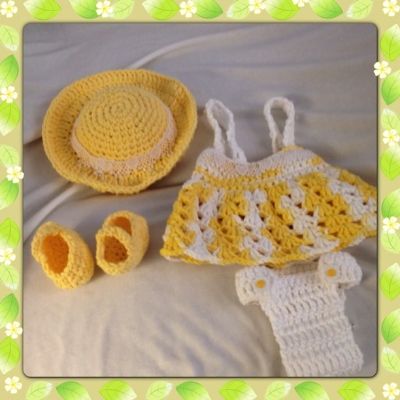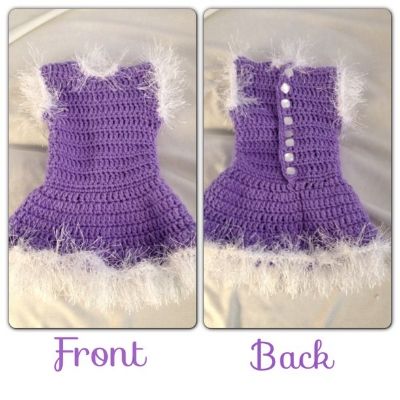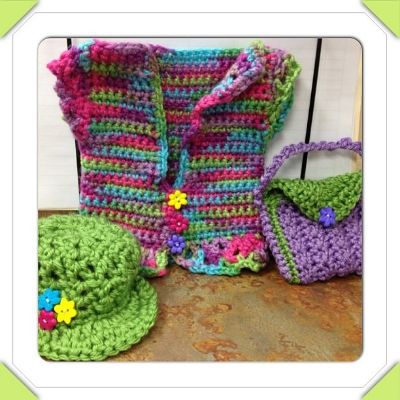 We had our annual girls weekend to Chicago, and what a time we had! We decided that we would not be driving any of our cars this year, after the last few fiascos we encountered years previous. We looked into the thrifty car rental and the train.
We weighed all of the pros and cons of each, and while it would have been fun to drive in a fun car, the train won out in the long run. We enjoyed it, and loved that the last stop of the train was a block and a half from our hotel! Our weekend was amazing, can't wait until next year! We may be going to Ohio instead to celebrate one of the girls graduation college. We then may look into renting a car and going in style!
The last time I was in a rental car, was when we have our family trip to Florida. I just wish that when the car company promises you a certain vehicle that when you get to your destination and go pick up the car, you are surprised with the one you receive. The one we were expecting was a bigger car, and we were giving a much smaller one, that was a little difficult to fit all of our luggage in. Not to mention the return trip to the airport! it was great on gas, but being cramped in a tiny car with growing boys.
Will these make me think twice about renting another car, nope! If I can save the wear and tear on my own car on long car rides I will do it in a hear beat!