It has been a real mild summer, and for that I am glad. Its no fun working on an afghan when you are sweating! Plus I think its time to take our air conditioner in to get recharged. Unless one of these Durham air conditioning repair things can be done at home.
I am hoping the rest of the summer remains as it is right now. I love not having to run the air conditioner all the time, and plus it saves my pocket book lots of money!
We have lots of projects in the works right now. The kitchen cabinets need to be refinished, which hopefully we get to soon, as I am starting to get tired of not the doors on the cabinets. The basement we still have a little cleaning and straightening up to do.
John is going to start working on a stand for my trash bin, and soon pop bottle bin similar to this one. We won't have a butcher block top on it, as I plan on putting the cat food and water dish on top, to keep the dog from eating her food.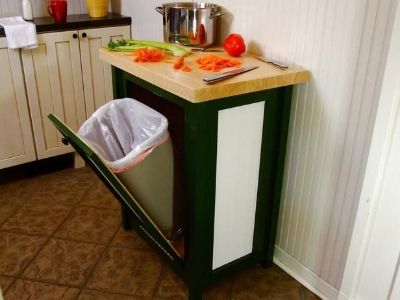 And of course he is getting things together to start working on a new amp, and possibly some sound mixers. He has tweaked the small amp he built last winter and it happy with how it turned out.
I still have lots of crochet projects I need to get busy working on. I am going to contact a local church to purchase a table for their upcoming Fall craft show. I need lots of hats, diaper covers, booties, and snuggle lovey's to fill up my table.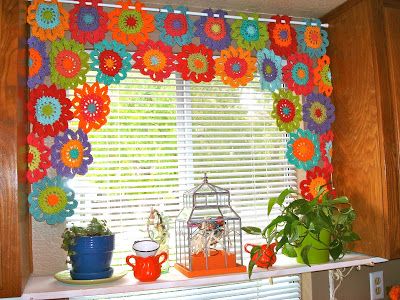 I was asked if I could make this and how much. So I dove in to see how many flowers I could get out of a skein. The darker purple I can get 6 flowers. So I am in the process of making myself some flower curtains for my craft room. I can't wait to see how this turns out.
This one of the 20+ full flowers for this pattern: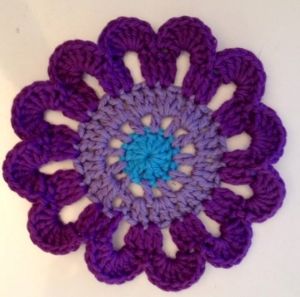 My boys are grown and have moved out, so it makes me a little weepy when I see the ads and or pics of a swing set in williamsburg for sale. The boys had fun on the one we had, as did all of my daycare kiddos over the years.
There will be a time in the future (the very far future if they boys know what's good for them!), that we will hear the squeals of little ones swinging and going down the slide. Who knows, I may even buy a swing set for our back yard for the grandkids.
This was on the Tastefully Simple website, but I am going to substitute the shrimp for chicken.
1 pkt. Va Va Veggie!Cheese Ball Mix
4 oz. softened cream cheese
1 cup buttermilk
2 Tbsp. olive oil
8 oz. sliced mushrooms
1 Tbsp. Garlic Garlic?
add to cart
1 Tbsp. Onion Onion?
add to cart
1 lb. frozen tri-color cheese tortellini
1 lb. cooked chicken
Combine first 3 ingredients in a small saucepan; heat gently until well-blended. Cool.
Heat olive oil in a large skillet over medium-high heat; add next 3 ingredients, cooking 8-10 minutes or until mushrooms are tender.
Meanwhile prepare tortellini according to the package directions; drain. Stir together pasta, mushrooms and sauce and chicken.
Chill 30 minutes and serve. Makes about 6 servings.