Who am I?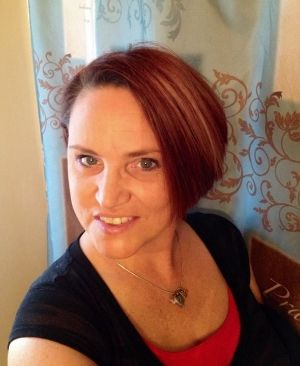 Who am I? I am a wife, a mother, a daughter, a sister, an aunt and a friend.
First and foremost God is the ruler of my life. It's going to be a glorious day when He returns!
Wife ~ I have been married to the love of my life for 18 years. We have been together for 23 years. He's a great guy and very talented! I have been blessed to have him as a husband.
Mother ~ I have 2 great boys, well young men. Christopher who is 26 and Trent who is 18 and has just finished Basic Training and has started his training Military Police at the National Guard…. where oh where has the time gone?! They both have kept me very busy.
I am also an Independent Herbalife Consultant and a Tastefully Simple Consultant.
This blog is all about my favorite hobbies and then some. I am a knitter/crocheter, baker and photographer. You can always find me doing some sort of project, sometimes several at a time. This will be my outlet to showcase all my projects. I would love to have my own photography business. I love taking photos of just about anything, from people to nature. For now I am focusing on taking children, families, pregnancy and senior portraits. I would love to eventually get into doing engagement/wedding photos.
If you see any projects I have completed, and would like me to make you one, shoot me an email to see what I can work out for you.
You can contact me via my email at jodisaladino (at) yahoo (dot) com